D-Link - Wireless AC 1200 Dual-Band Outdoor Access Point with POE IP68, 6dBi INT Antenna (DAP-3662)
Price

RM1,599.00

Product SKU
D-Link-DAP-3662
Brand
D-Link
Size (L x W x H)
277 mm x 240 mm x 50 mm
Availability
In Stock
Quantity
Description
Highlight
Access point is perfect for creating outdoor wireless hot spot networks

Dimensions: 10.91"H x 9.45"W x 1.97"D

Ports: Two Gigabit LAN

Operating voltage: 48 VDC, Power consumption: 12.5 W, Maximum output power: 19.86 dbm for 2.4 GHz, 23 dbm for 5 GHz

Antennas: Two internal 6 dBi for 2.4 GHz and two internal 6 dBi for 5 GHz

LEDs: Power

Wireless frequency range: 2.4 - 2.483 GHz, 5.15 - 5.35 GHz, 5.47 - 5.85 GHz

Network protocol and standards: IEEE 802.11a/b/g/n/ac, IEEE 802.3u/ab/af

Temperature: -30 - 60 deg C (operating), -30 - 65 deg C (storage), 10 - 90 percent non-condensing operating humidity

Security: WPA-personal, WPA- enterprise, WPA2-personal, WPA2-enterprise, WEP 64/128-bit encryption, SSID broadcast disable, MAC address access control

Contains PoE access point and mounting hardware kit

Meets FCC, IC, CE, C-Tick, UL certifications and standards

Weight: 2.16 lbs.
Cutting Edge Performance
Incorporating industry leading Wireless AC Chipset, the DAP-3662 delivers up to 4 times* the performance of Wireless N by supporting simultaneous dual-band operation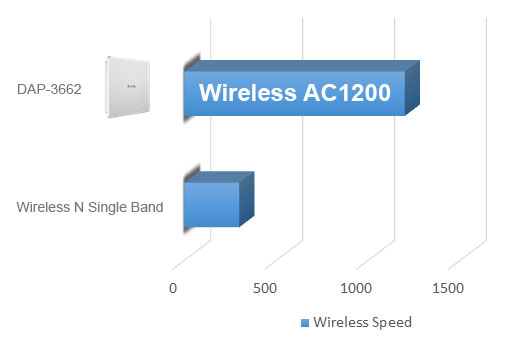 16 Wireless SSIDs simultaneously
Supports up to 16 SSIDs, 8 per Band, including Station Isolation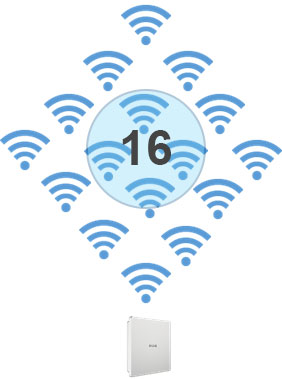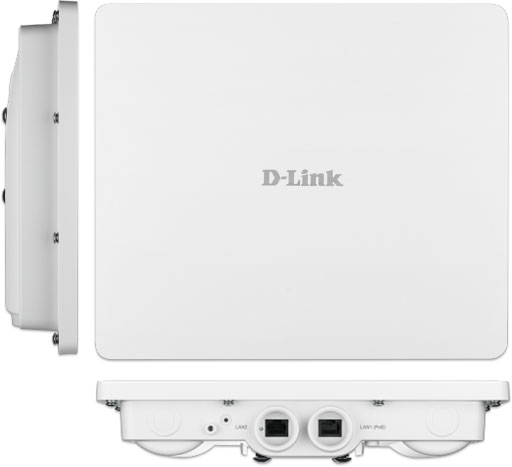 Functionality with Design
The DAP-3662 is a robust, Gore-Tex® coated, versatile high power outdoor Wireless AC1200 Access Point. Built to withstand the harshest of conditions, it's the ideal solution for extending a wireless network or for creating hot spots outdoors.






Simultaneous Dual-Band Wireless
Supports up to 900Mbps for the 5Ghz band and up to 300Mbps for the 2.4Ghz band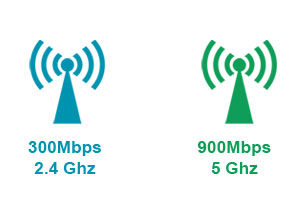 Smart Design
The DAP-3662 has a wireless scheduler feature, which turns off wireless functionality when it isn't needed, saving power and increasing network security.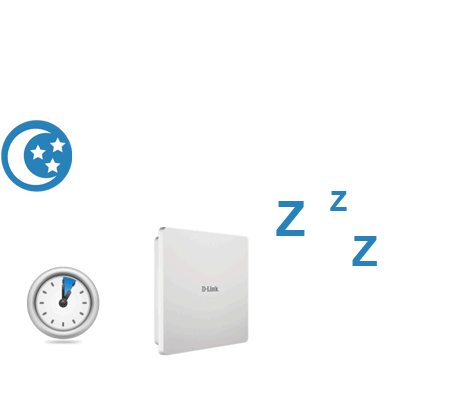 Free Wireless AP Controller software
D-Link's free Central WiFiManager is a cloud-enabled wireless Access Point management tool, designed to allow you to create and manage multi-site, multi-tenancy wireless networks regardless of AP location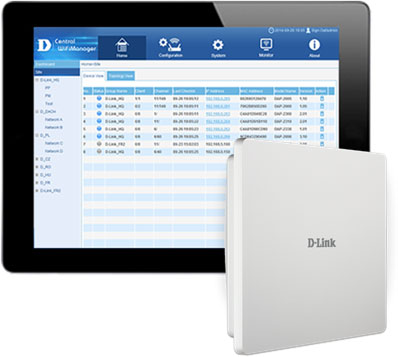 Manage up to 1000 APs
Manage up to 1000 access points located around the world from one virtual controller residing in your network or in the cloud.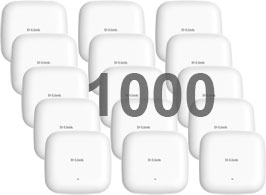 Scalable, flexible, centralised AP management
Manage up to 1000 APs from a central location, regardless of geography.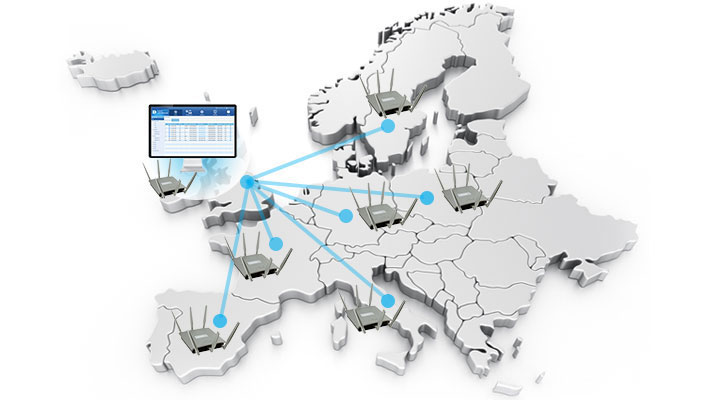 * When compared to Wireless N300
Technical Specifications
Functions & Features
Features

High-performance Connectivity
IEEE 802.11ac wireless

1

Up to 1200 Mbps1 combined wireless speeds
Two Gigabit LAN ports
Made for Outdoor Environments
IP68 water and dust-proof housing
Weather resistant for temperatures between -30 and 60°C
Gore-Tex® Technology repels liquid water while allowing for heat and humidity dissipation
Advanced Software Features
Simultaneous dual-band connectivity for increased network capacity
Traffic control/QoS
Internal RADIUS server
Web redirection
WPA/WPA2 - Enterprise/Personal
WPA2 - PSK/AES over WDS
MAC address filtering
ARP spoofing prevention
WLAN partition
Convenient Installation
Supports 802.3af Power over Ethernet
Wall and pole mounting hardware included
Technical Specifications
General
Device Interfaces
802.11a/b/g/n/ac wireless1
2 Gigabit LAN Port (LAN1 supports PoE)
LEDs
Standards
IEEE 802.11a/b/g/n/ac

1

IEEE 802.3u/ab/af
Wireless Frequency Range
2.4 GHz band: 2.4 GHz to 2.4835 GHz
5 GHz band: 5.15 to 5.35 GHz, 5.47 to 5.85 GHz

2
Antennas
Two internal 6 dBi for 2.4 GHz
Two internal 6 dBi for 5 GHz
Maximum Output Power3
26 dbm for 2.4GHz
26 dbm for 5GHz
Functionality
Security
WPA-Personal
WPA-Enterprise
WPA2-Personal
WPA2-Enterprise
WEP 64/128-bit encryption
SSID broadcast disable
MAC address access control
Network Access Protection (NAP)
Internal RADIUS server
Network Management
Telnet
Secure Telnet (SSH)
HTTP
Secure HTTP (HTTPS)
Traffic control
SNMP
D-Link Central WiFiManager
AP Array
Physical
Dimensions
277 x 240 x 50 mm (10.91 x 9.45 x 1.97 inches)
Weight
981 grams (2.16 lbs) with antennas
Operating Voltage
48 V DC +/- 10%, or 802.3af PoE
Maximum Power Consumption
Temperature
Operating: -30 to 60 °C (-22 to 140 °F)
Storage: -30 to 65 °C (-22 to 149 °F)
Humidity
Operating: 10% to 90% non-condensing
Storage: 5% to 95% non-condensing
Certifications
FCC
IC
CE
C-Tick UL
Wi-Fi Certified
IP68
1. Maximum wireless signal rate derived from IEEE standard 802.11 and 802.11ac specifications. Actual data throughput will vary. Network conditions and environmental factors, including volume of network traffic, building materials and construction, and network overhead, lower actual data throughput rate. Environmental factors will adversely affect wireless signal range.
2. Please note that operating frequency ranges vary depending on the regulations of individual countries and jurisdictions. The DAP-3662 may not support the 5.25-5.35 GHz and 5.47-5.725 GHz frequency ranges in certain regions. Compatibility with 802.11ac devices from other manufacturers is not guaranteed. All references to speed and range are for comparison purposes only. Product specifications, size, and shape are subject to change without notice, and actual product appearance may differ from that depicted herein.
Reviews (0)
view all
back
What's in the box
D-Link - Wireless AC 1200 Dual-Band Outdoor Access Point with POE IP68, 6dBi INT Antenna (DAP-3662)